Another One Bites The Dust – D'Antoni Resigns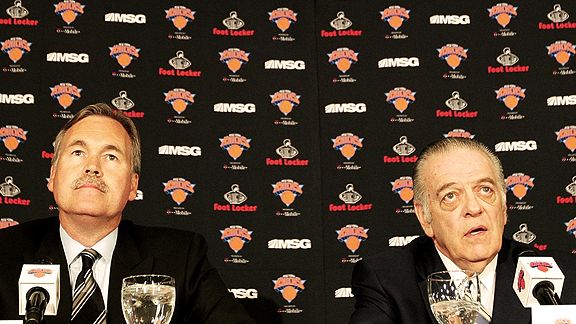 "You need us both to leave? Ok."
I have a headache.
Knicks don't even deserve anything more than 100 words right now.  I find it funny that both Walsh and D'Antoni resigned on their own power.  That tells me that the front office is a bunch of cowards.
Although I didn't love you Mike, I feel bad for the situation you were forced to handle.  Like dealing with a bunch of toddlers out there.
Go take the time off to compose yourself, change your name to Michael D'Antoni, then go win gold as an assistant coach in London.
Can someone fucking call Phil Jackson, please?  Tell him it's an emergency.
Fuck. 111 words.
Don't forget to 'Like" us on facebook. It will help with my headache.